In the world of agile project management, two certifications stand out for people responsible for products: Certified Scrum Product Owner (CSPO) and Professional Scrum Product Owner (PSPO). They both focus on the product owner's job, but they have distinct features, like where they come from, how you get them, and what they emphasize. This blog will help you understand these differences and figure out which one suits you better.
Roles Clarified
Before we delve into CSPO and PSPO differences, let's make sure we know what these roles are about.
CSPO (Certified Scrum Product Owner):
Offered by the Scrum Alliance.
It emphasizes teamwork and collaboration between the product owner, the Scrum team, and stakeholders.
The CSPO shapes and prioritizes the product backlog to ensure the team works on what's most important and delivers a product that meets everyone's needs.
PSPO (Professional Scrum Product Owner):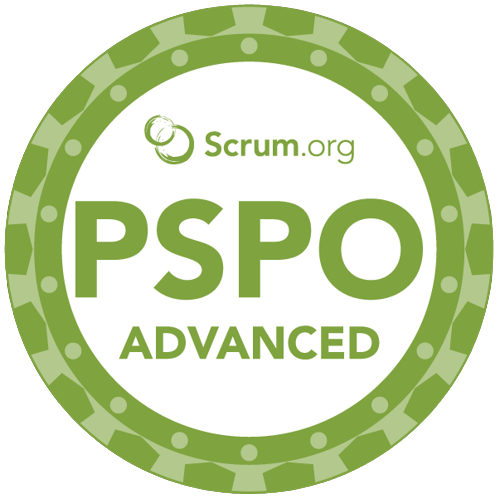 Provided by Scrum.org, founded by Ken Schwaber, a Scrum co-creator.
Focuses on empirical and iterative aspects of Scrum.
The PSPO manages the product backlog, making sure it's well-organized and that the team understands how to deliver the product incrementally. It's all about making improvements based on real data and understanding Scrum deeply.
Main Differences
Certification Providers:
CSPO is from the Scrum Alliance.
PSPO is from Scrum.org.
Training Requirements:
To get a CSPO, you need to take at least a 16-hour training course from a certified trainer and pass an exam.
For a PSPO, there's no mandatory training, but it's a good idea. You can also study on your own and take the PSPO exam directly.
Focus and Emphasis:
CSPO focuses on people skills, like teamwork and communication between the product owner, the team, and stakeholders.
PSPO highlights data-based decision-making, lean thinking, and knowing Scrum in-depth. It emphasizes the importance of managing the product backlog and the product owner's role in delivering value.
Certification Renewal:
CSPO needs renewal with Scrum Education Units (SEUs) through training and professional development.
PSPO doesn't need renewal; it's valid for life.
Certification Recognition:
CSPO is well-known and has a strong global community.
PSPO is recognized and respected but might not be as widely known as CSPO.
Picking the Right Certification
Choosing between CSPO and PSPO comes down to what you want and need.
Choose CSPO if:
You like interactive training that focuses on teamwork and communication.
You want to join the Scrum Alliance community.
Your organization specifically requires a CSPO certification.
Choose PSPO if:
You prefer self-study and are confident in your learning abilities.
You're really interested in data-driven decision-making and lean principles.
You want a certification without the hassle of renewing it.
In the end, both CSPO and PSPO can boost your skills as a product owner and give you insights into Scrum and agile practices. The choice should reflect your preferences, your organization's requirements, and how you learn best. The real key to success in your product owner role is applying what you learn to deliver value to customers and stakeholders.