If you're looking to earn the Professional Scrum Product Owner (PSPO) certification, you're on the right track to boosting your knowledge of Scrum product ownership. To make it simple for you, we've broken down the process into manageable steps.
1.Learn the Basics
Start with the basics. Get a clear understanding of what Scrum is, including the roles, artifacts, and events involved. Learn essential terms like Product Backlog, Sprint, and Daily Scrum.
2.Read the Scrum Guide
The Scrum Guide is your go-to resource. Read it thoroughly to understand how Scrum works. This guide forms the foundation of the PSPO certification exam, so don't skim it – absorb it.
3.Consider Training
If you prefer learning with guidance, attend a PSPO training course or workshop. These programs offer valuable insights and practical experience.
4.Practice with Sample Tests
Scrum.org provides free sample tests that mimic the PSPO exam. Try these tests to see where you stand and identify areas that need improvement.
5.Create a Study Plan
Plan your study time. Decide when you'll read, practice, and take sample tests. Consistency is essential, so stick to your schedule.
6. Explore Extra Resources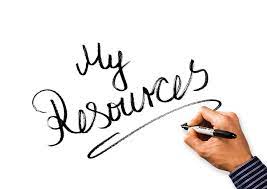 Supplement your learning with books, online courses, and articles. Resources like "Agile Estimating and Planning" by Mike Cohn or "Scrum Mastery" by Geoff Watts can be helpful.
7.Master the Product Backlog
Pay close attention to the Product Backlog. Learn how to create, prioritize, and refine items in it. Know the difference between Product Backlog and Sprint Backlog items.
8.Understand the Product Owner Role
The role of a Product Owner is crucial in Scrum. Know what a Product Owner does, from setting priorities to communicating the product vision.
9.Manage Your Time
During the actual exam, time management is vital. Practice answering questions with a timer to get a feel for the pace you'll need to maintain.
10.Take Practice Exams
Mock exams are a significant part of your preparation. Scrum.org offers practice tests that simulate the real exam conditions. This helps you get used to the exam format and difficulty level.
11.Review Your Answers
After taking practice exams, review your answers carefully. Understand why you got certain questions wrong and identify the areas where you need to improve.
12.Join Online Communities
Connect with the Scrum community online. Join forums, discussion groups, and social media communities to learn from others and get valuable insights.
13.Stay Calm and Confident
On exam day, stay calm and confident. Ensure a stable internet connection, a quiet environment, and all the necessary tools. Read each question carefully and answer to the best of your knowledge.
14.Time Management in the Exam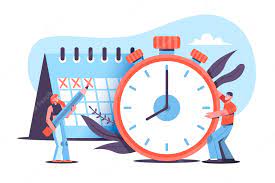 During the exam, keep an eye on the timer. If you encounter a challenging question, mark it for review and move on to easier ones. Come back to the marked questions if time allows.
15.Keep Learning
After passing the PSPO certification, your journey in Scrum doesn't end. Continue to enhance your knowledge and skills by attending Scrum events, conferences, and workshops.
Conclusion
Earning the PSPO certification is a significant achievement that shows your expertise in Scrum product ownership. Simply follow these steps for your PSPO certification journey, and remember that preparation, practice, and continuous improvement are the keys to your success. Good luck on your exam, and may your Scrum journey be both fulfilling and rewarding.